_\|/_
TOPLAP Karlsruhe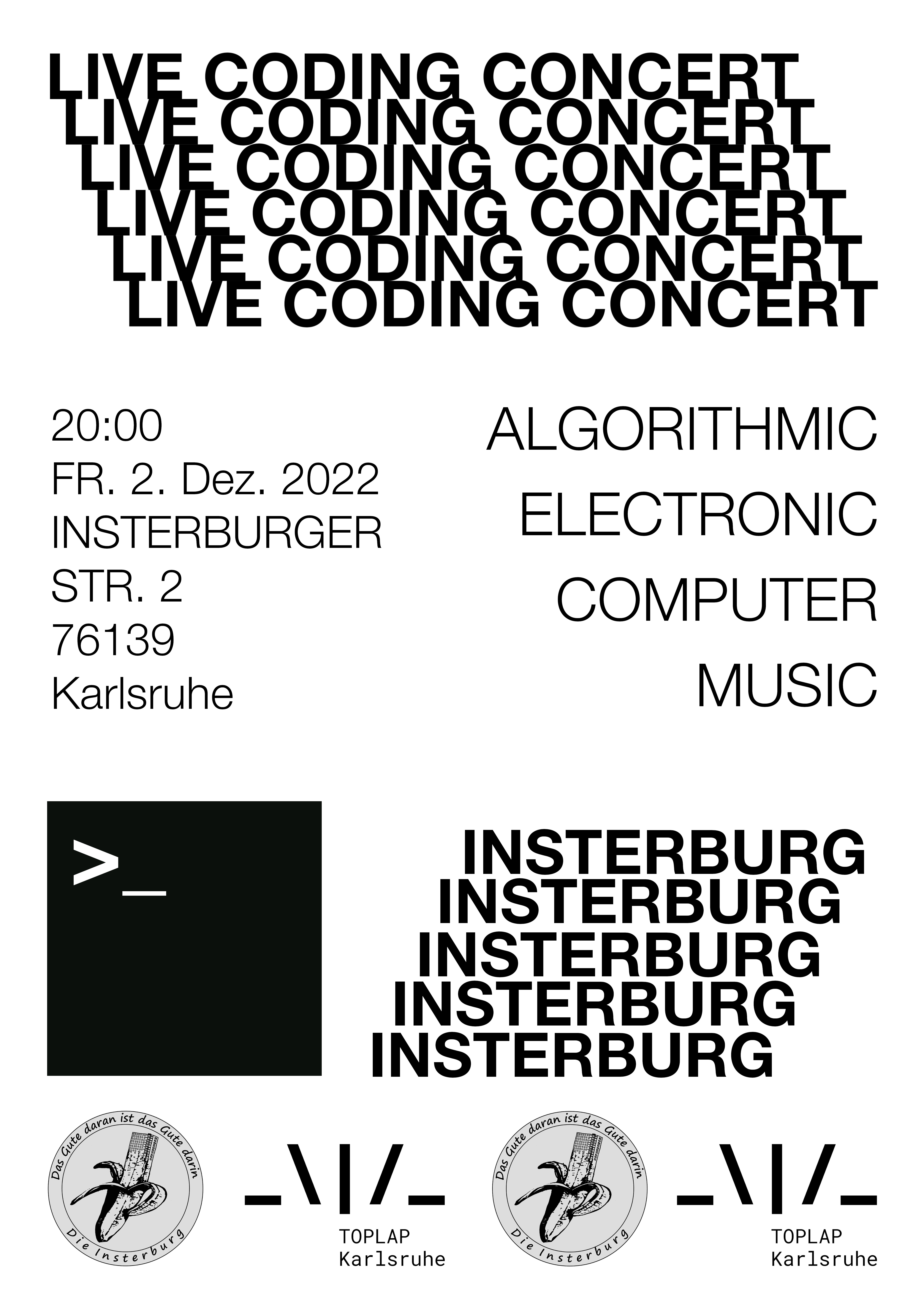 👋

Who we are

We are a live coding community based in Karlsruhe, Germany. We want to meet regularly in the physical and virtual space, organize workshops and concerts and connect with other live coding communities all around the globe.
📝

Get in touch

Want to join us? We're currently mostly organized via a Signal chat group and Discord. Send us an email with a quick introduction of yourself and what you do and we'll add you! If you have any other inquries also don't hesitate and write.
📅

Upcoming
⌛️

Past Events
💻

KA Live Coders

Add yourself via GitHub or get in touch ...
#️⃣

Social Media
🌈

Code of Conduct
The Short Version
We are dedicated to providing a harassment-free experience and a safer space for everyone, regardless of gender, gender identity and expression, age, sexual orientation, disability, physical appearance, body size, race, ethnicity, religion (or lack thereof), technology choices, and so on. This applies both in person or via online media.
🔗

Links